Roof Shingle Replacement
Had my roof replaced in June 2014. I found Eduart and his team provided excellent service - they were punctual and committed to the promised completion date. They were thorough with their post-clean up. Following the replacement, I had called him after a large wind storm thinking one of our shingles had flown off. It ended up being the neighbours, however he showed up and did his due diligence. He provides a good quality product and service and I would definitely recommend!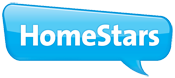 Eaves Trough replacement
Eduart and his team did a great job replacing our eaves trough. They were punctual, very professional and courteous. They stuck to their quote -- no surprise increases. They took the time to explain what they were doing and why. I can honestly say that they went the extra mile to ensure we were happy with their service. Before they left, they made sure all the garbage and debris was cleaned up. I would highly recommend them to friends and family.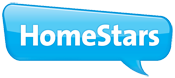 Roofing Leak
Very fast, very professional, very thorough, would recommend to friends and use again. We had a leak in our roof, expert service and the problem was quickly fixed. Upon checking our roof pictures of the problem area were provided along with an estimate. Work was done within a day. Great service!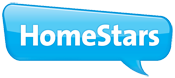 Roof replacement
Our roof was in bad shape & needed to be addressed right away. Eddy & his team re-organized their schedule to accommodate our situation so we won't get any leaks. There were no hidden costs. Price was reasonable. They were punctual & communicated when they said they would.They did an excellent job from start to finish. I would highly recommend them to anyone.
Patricia Dimitroff